Empowering Women to Make Safe and Healthy Choices
Welcome to MotherToBaby California, a non-profit organization that provides free, personalized risk assessment counseling and information about medications, vaccines, alcohol and other exposures to pregnant and breastfeeding moms. Have a question? Use the confidential form to the right to fill out your information so our expert counselors can reach you!
Empoderando a Mujeres para Tomar Decisiones Seguras y Saludables
Bienvenida a MotherToBaby California, una organización sin fines de lucro que provee asesoría y evaluación de riesgos e información acerca de medicamentos, vacunas, alcohol y otras exposiciones a mamas embarazadas y en lactancia materna. ¿Tiene una pregunta? ¡Use el formulario confidencial a la derecha y proporcione su información para que nuestros consejeros expertos se pongan en contacto con usted!
Our Mission
We want every woman to have free, accurate information on the safety of medications in pregnancy and while breastfeeding. Help us reach our goal with you!
Nuestra Misión
Queremos que cada mujer tenga información precisa y gratuita sobre la seguridad de medicamentos en embarazo y durante lactancia materna. ¡Ayúdenos llegar a nuestra meta con usted!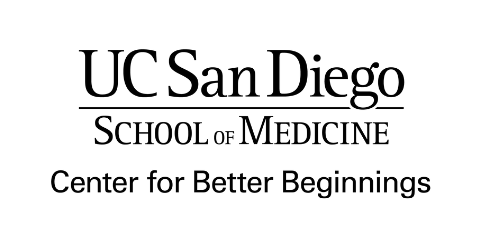 We are partnering with the California Border Healthy Start Project (CBHS), a program started by PCI (Project Concern International), to increase support for pregnant and breastfeeding women by providing information on common exposures that result in unnecessary risks, complications and birth defects.
Estamos colaborando con California Border Healthy Start Project (CBHS), un programa iniciado por PCI (Project Concern International), para aumentar el apoyo a mujeres embarazadas y en lactancia materna, proporcionando información sobre exposiciones comunes que resultan en riesgos innecesarios, complicaciones y defectos congénitos.
Learn More About Our Services / Aprenda más acerca de nuestros servicios
Our Website (English)

Counseling & Information / Consejería e Información-Mamas como TU (English)

Pregnancy Studies / Nuestros Estudios de Embarazo (English)

Nuestra Nueva Página Web MotherToBaby.org (español)

Study Exam / Examen de Seguimiento Pediátrico Especializado para Participantes de Estudios MotherToBaby California (English)

Did You Know?
MotherToBaby California can help you access information and services during pregnancy and breastfeeding.
¿Sabía Que?
CBHS y MotherToBaby California le puede ayudar acceder información y servicios durante embarazo y lactancia materna.
We're breaking down barriers of accessing information so all women have the opportunity to have healthy babies.
Estamos rompiendo barreras de acceder información para que todas las mujeres tengan la oportunidad de tener bebes saludables.
Let's Connect / ¡Conectémonos
Contact Us Today / ¡Contáctenos Hoy
"*" indicates required fields
100% Confidential. / 100% Confidencial
---
MotherToBaby California is a trusted source of evidence-based information on the safety of medications and other exposures during pregnancy and while breastfeeding. Our specialists answer questions for residents of Alaska, California, Hawaii, Idaho, Montana, Nevada, Oregon, Washington, and the US Territories of American Samoa, Guam, the Northern Mariana Islands, Puerto Rico, and the US Virgin Islands. 
MotherToBaby California es un confiable recurso de información basado en evidencias sobre la seguridad de medicamentos y otras exposiciones durante embarazo y amamantamiento. Nuestros especialistas contestan preguntas para residentes de Alaska,  California, Hawái, Idaho, Montana, Nevada, Oregón, Washington y los territorios de los EE. UU. Samoa Americana, Guam, Islas Marianas del Norte, Puerto Rico, y las Islas Vírgenes.