The Professional Scientific Society Behind MotherToBaby
Our History
The Organization of Teratology Information Specialists (OTIS) is the professional scientific society made up of the experts that provide the MotherToBaby service and the researchers that conduct MotherToBaby Pregnancy Studies. OTIS was established in 1987 as a way of connecting world-renowned experts in the field of birth defects research to the general public. OTIS was incorporated in April 1999 as a non-profit organization. In 2002, OTIS established a national call routing system so that anyone in the United States and Canada calling the toll-free number would be routed to an affiliated service to speak with an expert. In 2013, OTIS announced MotherToBaby, a name for its public-facing service and research studies. For over 30 years, our experts have provided the most cutting-edge and up-to-date information about the risks of environmental exposures during pregnancy and while breastfeeding.
Our Vision
OTIS and its information service, MotherToBaby, will be the world's leading source of evidence-based information on exposures during pregnancy and breastfeeding.
Our Mission Statement
OTIS is a professional scientific organization comprised of experts engaged in assessing and evaluating risks to pregnancy and breastfeeding outcomes from medications and other exposures. OTIS members support and contribute to worldwide initiatives for teratology education and research. MotherToBaby, the public information service of OTIS, is dedicated to providing evidence-based information to parents, health professionals, and the general public about medications and other exposures during pregnancy and breastfeeding.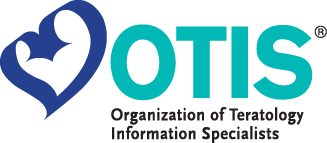 Our Core Values
Empowering women, health professionals, and the public by educating them with accurate, up-to-date information about the effects of exposures during pregnancy or while breastfeeding, enabling informed decision-making.
Reducing the risk of preventable birth defects and other disabilities by educating mothers, health professionals, and the public about specific agents of concern.
Facilitating ongoing professional development, communication, and collaboration among OTIS membership and affiliated MotherToBaby services.
Contributing to the worldwide literature in the field of human teratology by education and research.
Our Leadership
OTIS is governed by a board of directors, an elected body consisting of a president, president elect, immediate past president, secretary, treasurer, and three members-at-large. OTIS has an executive director who manages the OTIS National Office located in Brentwood, Tennessee. OTIS also has several working committees including education, research, website, abstract, public affairs, meeting planning, elections, and membership.
---
Christina Chambers, PhD, MPH | President, MotherToBaby/OTIS
Dr. Chambers is the current President of OTIS, the professional scientific society behind the MotherToBaby service. She is Professor of Pediatrics and Family Medicine and Public Health at the University of California San Diego (UC San Diego), Clinical Professor in the Skaggs School of Pharmacy and Pharmaceutical Sciences at UC San Diego, and the Director of Clinical Research at Rady Children's Hospital San Diego. She is a perinatal epidemiologist who leads a number of national and international complex longitudinal cohort studies and clinical trials of prenatal exposures and child health and development. Her research has been instrumental in identifying previously unrecognized human teratogens, as well as ruling out substantial risk for other medications and vaccines. In addition to being President of OTIS, Dr. Chambers is the Program Director of the MotherToBaby California affiliate and the Principal Investigator for MotherToBaby Pregnancy Studies. She is also a founding principal investigator for the Vaccines and Medications in Pregnancy Surveillance System (VAMPSS), the first national system to evaluate medication and vaccine safety in human pregnancy.
The 2020 Board of Directors
President | Christina D. Chambers, PhD, MPH
President-Elect | Sarah G. Običan, MD
Past President | Stephen R. Braddock, MD
Treasurer | Beth Kiernan, MPH
Secretary | Marsha Leen-Mitchell
Member-at-Large | Claire Coles, PhD
Member-at-Large | Patricia Cole, MPH
Member-at-Large | Sharon Lavigne, MS, LGC
---
Our Funding
OTIS receives funding from a number of different sources including:
Membership Dues
Donations from both private individuals and from companies and businesses. If you are interested in making a donation, visit our Donate page.
Grants: OTIS applies for and has received grants from government sources. We are currently supported by the Health Resources and Services Administration (HRSA) of the U.S. Department of Health and Human Services (HHS) under grant number UG4MC27861, "Reproductive and Environmental Health Network" (total award amount $6,000,000 over five years; 28% financed with nongovernmental sources). The information or content and conclusions contained on this website are those of MotherToBaby and should not be construed as the official position or policy of, nor should any endorsements be inferred by HRSA, HHS or the U.S. Government.
MotherToBaby Pregnancy Studies. OTIS conducts pregnancy registries for pharmaceutical companies and other research organizations.
MotherToBaby affiliates are generally individually funded at the state or provincial level.
OTIS Membership
Become a leader in birth defects prevention by joining our professional scientific society.
Annual Meeting
Stay up-to-date on the latest scientific advancements in teratology and risk counseling.
Member Log-In
Log-in to our Members portal to manage your membership and get important information.
Ask Our Experts
Call, text, chat, or email for a personalized risk assessment on pregnancy and breastfeeding exposures.
Make A Donation
Your generous support helps us provide safety information on exposures to women and health providers.
Join OTIS
Become a leader in birth defects prevention by joining OTIS, our professional scientific teratology society.