Reporters, Engage a MotherToBaby Expert for Your Next News Story
MotherToBaby specialists are available for media requests. Our experts will lend their expertise to members of the news media who are writing stores about pregnancy and breastfeeding exposures. If you're a journalist who'd like to connect with a MotherToBaby expert for a story you're writing, please contact our Media Liaison Nicole Chavez at 619.368.3259 or nchavez@mothertobaby.org.
---
Event Organizers, Find a MotherToBaby Expert to Speak at Your Next Event
Our experts frequently present in educational and professional development webinars, meetings, and conferences. If you're organizing an event at which you'd like a MotherToBaby expert to speak, please contact our Administrative Office at 615.649.3082 or ContactUs@mothertobaby.org.
---
Our Speakers' Expertise
How common are birth defects?
Every year in the United States, birth defects affect 1 in every 33 babies born; this means nearly 120,000 babies are affected by birth defects each year. Every pregnancy starts out with a 3-5% chance of having a birth defect. This is called the background risk. Our expertise focuses on educating people and health providers about exposures or environmental agents that may (or may not) further increase the risk for birth defects above the background risk.
What can cause birth defects?
Some birth defects are caused be defects in specific genes (the information we inherited from our biological parents when we were conceived). Others, like Down syndrome, are caused by abnormalities in chromosomes that occur either when the egg or the sperm is formed or during the early development of the fetus after conception.
A person who is pregnant and/or breastfeeding's exposures, including their health, diet, and level of exposure to toxins and environmental pollutants, are another potential cause of birth defects. Educating people about these exposures is our focus at MotherToBaby. Examples of exposures that are known to cause birth defects include:
dietary deficiency of folate (folic acid, or vitamin B9)
drinking alcohol
smoking
certain infections, like Zika virus, rubella/German measles, and cytomegalovirus/CMV
certain health conditions, like obesity and poorly controlled diabetes
certain medications, like isotretinoin (a medication used to treat severe acne); mycophenolate (a drug used to treat certain autoimmune diseases like rheumatoid arthritis and lupus, and is also used after organ transplant to prevent the body from rejecting the organ); and valproic acid (a medication used to treat epilepsy, bipolar disorder, and migraines).
Finally, some birth defects are caused by a complex mix of genes and environmental exposures. Unfortunately, we still don't know the cause for ~50% of birth defects. This is why research on this topic is so very important.
Can you provide insight and real-life implications of an exposure found to increase the chance for birth defects or other adverse pregnancy effects?
Yes, we can. MotherToBaby has an international team of information specialists that are dedicated to the field of teratology, which is the study of agents that may cause birth defects when a baby is exposed during pregnancy. Our experts come from a variety of professional backgrounds, including obstetrics and gynecology, maternal-fetal medicine, genetics and genetic counseling, pediatrics, public health, pharmacy, and more. Our focus is to provide up-to-date, evidence-based information to people, health providers, and the general public about exposures (medications, infections, chemicals, workplace hazards, etc.) during pregnancy or breastfeeding that may impact a pregnancy or a baby's growth or development.
"In a day and age where reliable information about the risks of medications, alcohol, chemicals, beauty products and other exposures during pregnancy or while breastfeeding is hard to find, especially online, we realized how important it is to make sure the public has access to accurate information. MotherToBaby experts are the leaders in the field of teratology, and are up-to-date on the most cutting edge research on exposures that may impact developing babies."
– Kenneth Lyons Jones, MD, Medical Director, MotherToBaby California
Pediatric Dysmorphologist and Division Chief, UC San Diego Department of Pediatrics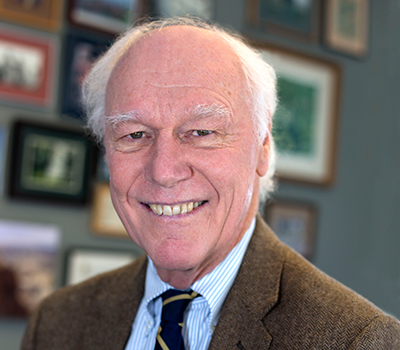 About Us
For more than 40 years, our team has been providing information on exposures in pregnancy and breastfeeding.
Find an Affliate
Our 15 affiliates at acclaimed universities and hospitals across the US and Canada are here to serve you.
Latest Press Releases
Stay current and up-to-date with the latest news, media, and press releases distributed by MotherToBaby.