Select Your State for MotherToBaby Affiliate Info & Resources
MotherToBaby is a service of the non-profit Organization of Teratology Information Specialists (OTIS), and is dedicated to providing evidence-based information to mothers, health care professionals, and the general public about medications and other exposures during pregnancy and while breastfeeding. Our MotherToBaby affiliates provide localized support to their community and surrounding regions to make sure people and their health providers have accurate and current information about the possible effects of a particular drug or substance on a pregnancy or a breastfed infant.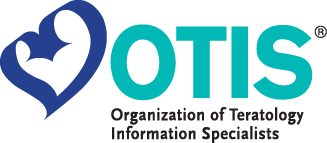 Our experts are available through our confidential, free information service via toll-free phone at 866.626.6847 or via text message at 855.999.3525. You can also email an expert or live chat with us. Our trained experts have a variety of backgrounds in the health care field and include doctors, genetic counselors, nurses, and researchers.
MotherToBaby has offices throughout the U.S. that cover all 50 states and U.S. territories. We also have an office in Montreal, Quebec, Canada. To find information about your MotherToBaby Affiliate local experts, events, activities and resources, select your state.
MotherToBaby's pregnancy and breastfeeding exposure information services are available only for residents of the United States and Quebec, Canada. For services that are available in other regions of the world, please visit: https://mothertobaby.org/international/
MotherToBaby Arizona

MotherToBaby Arizona is located at the University of Arizona in Tucson. It serves residents in the states of Arizona, Colorado, Kansas, Iowa, New Mexico, North Dakota, and South Dakota.
MotherToBaby California

MotherToBaby California is located at the University of California San Diego's Center for Better Beginnings. It serves residents in the states of Alaska, California, Hawaii, Idaho, Montana, Nevada, Oregon, and Washington, as well as the US Territories of American Samoa, Guam, the Northern Mariana Islands, Puerto Rico, and the US Virgin Islands.
MotherToBaby Connecticut

MotherToBaby Connecticut is located at UConn Health. It serves residents in the states of Connecticut, Delaware, New Jersey, Pennsylvania, Vermont, Virginia, and West Virginia.
MotherToBaby Florida

MotherToBaby Florida is located at the University of South Florida College of Medicine. It serves residents of Florida.
MotherToBaby Georgia

MotherToBaby Georgia is located at Emory University's School of Medicine. It serves residents in the states of Alabama, Georgia, Tennessee, and Mississippi.
MotherToBaby Massachusetts

MotherToBaby Massachusetts is located at The Genesis Foundation for Children in Downtown Boston. It serves residents in Massachusetts, Maine, Maryland, New Hampshire, Rhode Island, and the District of Columbia.
MotherToBaby Nebraska

MotherToBaby Nebraska is located at University of Nebraska Medical Center. It serves residents of Nebraska.
MotherToBaby New York

MotherToBaby New York is located at the University of Rochester Medical Center. It serves residents of New York as well as the states of Indiana and Illinois.
MotherToBaby North Carolina

MotherToBaby North Carolina is located at the Fullerton Genetics Center at Mission Hospitals. It serves residents in the states of Kentucky, North Carolina, and South Carolina.
MotherToBaby North Texas

MotherToBaby North Texas is located at the University of North Texas in Denton. It serves residents in northern Texas as well as those in the states of Arkansas, Louisiana, Michigan, Minnesota, Missouri, Ohio, Oklahoma, Wisconsin, and Wyoming.
MotherToBaby Texas TIPS

MotherToBaby Texas TIPS in located at the University of Texas Health Science Center at Houston. It serves residents of southern Texas.
MotherToBaby Utah

MotherToBaby Utah is a program of the Utah Department of Health located in Salt Lake City. It serves residents of Utah.
Centre IMAGe: Info-Medicaments en Allaitement et Grossesse

IMAGe is located at the CHU Sainte-Justine Hospital mother and child university hospital center at the Université de Montréal in Montréal, Quebec, Canada. It serves the province of Quebec, Canada. IMAGe accepts calls from health providers. It does not handle inquiries about diseases and hazardous materials in the workplace.
About Us
For more than 40 years, our team has been providing information on exposures in pregnancy and breastfeeding.