Better Info about Pregnancy
Health Starts with You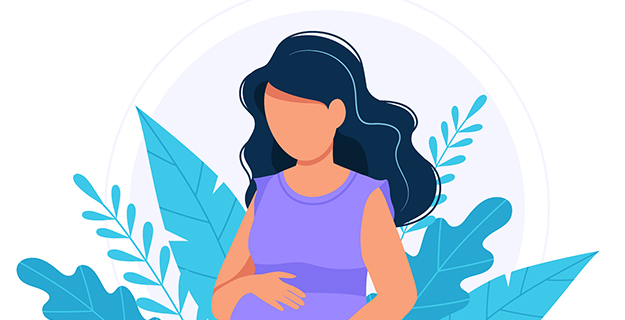 What are MotherToBaby Pregnancy Studies?
MotherToBaby Pregnancy Studies is a research program seeking to understand how certain medications, vaccines, or health conditions may affect pregnancy. Our research will help moms and health providers understand what may be safe and what should be avoided in pregnancy. All of our studies are observational: we will never ask a mom to take or change any aspect of her current health routine.
How Our Studies Work
Mom-To-Be Enrolls in Study
We Gather Info about the Pregnancy
Discoveries & Insights Gained
What's Involved?
Participants complete 1-3 phone interviews during pregnancy and at least 1 interview after delivery. Mom is also asked to release the medical records for her pregnancy and for her baby. We use these records to capture information about mom's health as the pregnancy progresses and the health of her baby after delivery. After baby is born, we follow the health of the baby for a period of time to collect information about his/her growth and development. Finally, some studies offer an in-home or telemedicine pediatric exam and/or neurodevelopmental assessments that can also provide insight into the child's development.
Why Us?
MotherToBaby Pregnancy Studies has over 20 years of experience observing pregnant women and birth outcomes. Our studies are strongly designed so we can gather the information needed to determine if a particular medication or vaccine has any effect on pregnancy or a baby's development.
What are the Benefits of Participating?
Women who participate in our studies have access to our specialists to answer any questions they might have about exposures during pregnancy and breastfeeding. Certain studies offer a free in-home infant exam by one of our pediatric specialists, and others may offer assessments of your child's development. The exams and developmental assessments may offer you reassurance about your child's growth and could offer important information to discuss with your pediatrician. The results of our studies are published in medical journals and included in medication labels, and can be used by health providers, you, and other women like you when navigating treatment decisions in pregnancy. Finally, our participants also have the satisfaction and pride that comes from helping improve the health of future moms and babies.
Why Is It Important to Participate?
Many moms-to-be may have to take a medication or get a vaccine to manage their health while they are pregnant. These moms deserve to have information about the safety of the product when used during pregnancy, and we can only gather that information if we have a diverse group of pregnant women who participate in our studies. All of our studies are observational: we will never ask a participant to take or change any aspect of her current healthcare routine. We simply observe her pregnancy and her baby for a period of time after birth.
Some women may ask: "But I'm not taking the medication or getting the vaccine you're studying – so why should I participate?" Women who have not taken the drug of interest are critically important to our studies because they can serve in our comparison groups. In most of our studies, we enroll women into two different comparison groups: a group that has the underlying health condition and a second group of healthy women. We can then compare the pregnancies of women in the comparison groups to the pregnancies of women exposed to the medication/vaccine of interest; this helps us determine if the medication/vaccine increases risks compared to unexposed pregnancies. If we didn't have women participating in these comparison groups, we could never be sure if our findings were actually due to the medication/vaccine exposure itself.
---
Join a Study
If you are pregnant, you could potentially have a very important role to play in MotherToBaby Pregnancy Studies regardless of whether you've taken a medication or vaccine we're studying or whether you have a health condition. Your participation can make a difference for future moms and babies!
---
Questions?
We have answers! We're open Monday – Friday from 7am-7pm Pacific, excluding public holidays. To connect with our research team, please contact us at
Phone | 877.311.8972
Email | mothertobaby@health.ucsd.edu
You can also visit our Frequently Asked Questions to learn more about participating in our studies.
---
---
Share with a Friend or Provider
Tell a friend or your health provider all about us, and invite them to learn more about MotherToBaby's services, resources, and research.
Join a Study
Pregnant moms deserve better information about medication safety – and you can help by participating in a study.