By Patricia Markland Cole, MPH, MotherToBaby Massachusetts
**This information was current as of the time the blog was published. However, information is constantly changing. Please visit Zika Central for the latest information.**
Zika, Zika, Zika……everywhere you turn someone is talking about Zika and it's not hard to understand why. Last fall in Brazil, the cases began coming in with unusual frequency. Health care providers noticed an increase in babies born with small heads and small brains, a birth defect called microcephaly. And the questions began pouring in as to why this could be happening? Providers noticed these women lived in or had visited areas affected by the Zika Virus; in fact, out of the first 35 case reports of microcephaly the majority of the moms reported a rash-like illness and some tested positive for Zika.
When Zika hit the news, it was understandably scary for pregnant woman. One of our most vulnerable populations – our babies– are at risk from something we can't even see with our natural eyes: a virus carried by a mosquito. While we still have much to learn about Zika and pregnancy (including whether it is actually associated with microcephaly), the possibility that there is a risk takes away from the joy and celebration that pregnant woman normally feel and has replaced that with fear and trepidation. As a counselor with MotherToBaby, I know. I've heard the fear in the voices of women calling me; even through emails and text messages, the concern has been palpable. So let's put it all into perspective.
Focusing Away From Fear: If You're Planning A Pregnancy…
While there is so much focus on the fears of pregnant woman, there are very real concerns that the woman or couple planning for pregnancy experience as well. Just the other day, I had a conversation with a woman who contacted our service hoping to get some answers. "I am planning to go through IVF and scheduled a trip to Mexico well in advance of the news about Zika. My plan was to go to Mexico and start going thru IVF when I came back. Do I have to cancel my trip or if I go do I have to delay my plans for pregnancy, and, if so, for how long. It is hard to think of delaying pregnancy but at the same time we were so looking forward to this trip and planned it long ago!" I could hear the struggle.
We're still learning about Zika, but for couples planning a pregnancy the current recommendation is that you talk with your physician about how your plans could be affected by travel to a Zika–affected area. Zika usually remains in the blood for a week after infection and there is currently no evidence to suggest an increased risk of birth defects if a woman becomes pregnant after the infection has passed.
If You're Pregnant…
Zika can be spread from a pregnant woman to her baby. The link between Zika and microcephaly is still being investigated, but to be safe the US Centers for Disease Control and Prevention (CDC) currently recommends that pregnant women consider postponing travel to any area where Zika virus is spreading. If travel to an affected region cannot be avoided, you should talk to your healthcare provider before leaving, and while traveling take careful steps to prevent mosquito bites (see below). If you've recently completed your travel, you should still talk to your healthcare provider, even if you don't feel sick.
Zika Can Be Transmitted Through Sexual Contact.
For men, Zika can remain in semen for a longer period of time so it is important to speak with your healthcare provider regarding risks. If a man has traveled to a Zika-affected region and has a pregnant partner, it has been recommended that he use condoms during sex (vaginal, anal, and oral) for the remainder of the pregnancy. For couples planning a pregnancy, it has been recommended that men use condoms for 28 days after traveling to Zika infected areas. For more details, see our fact sheet, Zika and Pregnancy https://mothertobaby.org/fact-sheets/zika-virus-pregnancy/.
Travel and Mosquito Bite Prevention
It is important to check travel advisories for the area you plan to visit because the status of areas can change before your trip quite rapidly. For example, prior to traveling to Florida a physician called me about the safety for his wife to use DEET during pregnancy. At the time there were no advisories for the area but shortly thereafter, the Governor of Florida issued a state of emergency for some counties that had reported cases of Zika infection that were linked to people who had traveled to Zika-affected areas. Therefore it is important to always check the CDC website for travel information (http://wwwnc.cdc.gov/travel/page/zika-travel-information) and to take the necessary precautions to protect yourself from mosquito bites. These include:
Wear long sleeve shirts and pants;
Use mosquito repellent with an EPA registered number as this means that the repellant has been proven safe and effective like DEET and picaridin; both of these agents are considered compatible for pregnancy. Make sure to read the label and follow the instructions, as you may need to reapply insect repellant every few hours. If you are using sunscreen, apply that first and then add the insect repellant. You can get more info on insect repellant use during pregnancy from our new Fact Sheet at https://mothertobaby.org/fact-sheets/insect-repellents/;
Stay in air-conditioned areas;
Stay in areas with screened doors, and sleep with mosquito netting.
Mosquito-transmitted Viruses are Nothing New
Zika is just the latest punch from these biting bullies. In fact, taking steps to avoid mosquito bites is something we should all be doing, as there are quite a few diseases they can pass on to humans. Some are more common in tropical areas but can also be found here in the United States like Dengue and West Nile Virus. Both conditions are associated with uncomfortable symptoms, dengue can pose complications for pregnancy and the effects of West Nile during pregnancy are not that well known – so protection at all times is key. Thankfully, neither are as frequent in the United States or Canada as in some other parts of the world due to the use of insect repellants and other protective measures we have. For more info, check out our West Nile Virus Fact Sheet at https://mothertobaby.org/fact-sheets/west-nile-virus-infection-pregnancy/
Remember: if you are not pregnant, Zika virus overall does not cause serious effects. It is only when a woman gets Zika during pregnancy that experts suspect (but have not yet proven) that it may increase the risk of birth defects so there is still more to learn.
It's been said that the only thing that remains constant is change. Whether it's Zika or the next mosquito-transmitted outbreak, fight the bite and navigate those changes. MotherToBaby is here to help.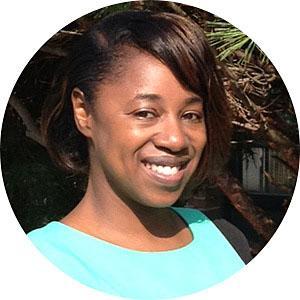 Patricia Cole, MPH, is the Program Coordinator for MotherToBaby Massachusetts. She obtained her Bachelor's degree in Biology from Simmons College in Boston and her MPH in Maternal and Child Health from Boston University School of Public Health. She has been the serving the families of New England as a teratogen counselor since 2001 and provides oversight for the day-to-day functions and outreach of the program. She has also provides education to graduate students and other professionals.
MotherToBaby is a service of the international Organization of Teratology Information Specialists (OTIS), a suggested resource by many agencies including the Centers for Disease Control and Prevention (CDC). If you have questions about viruses, alcohol, medications, vaccines, diseases, or other exposures, call MotherToBaby toll-FREE at 866-626-6847 or try out MotherToBaby's new text counseling service by texting questions to (855) 999-3525. You can also visit MotherToBaby.org to browse a library of fact sheets, email an expert or chat live. MotherToBaby recently released an evidence-based Zika virus fact sheet for concerned pregnant and breastfeeding women. It can be found here: https://mothertobaby.org/fact-sheets/zika-virus-pregnancy/